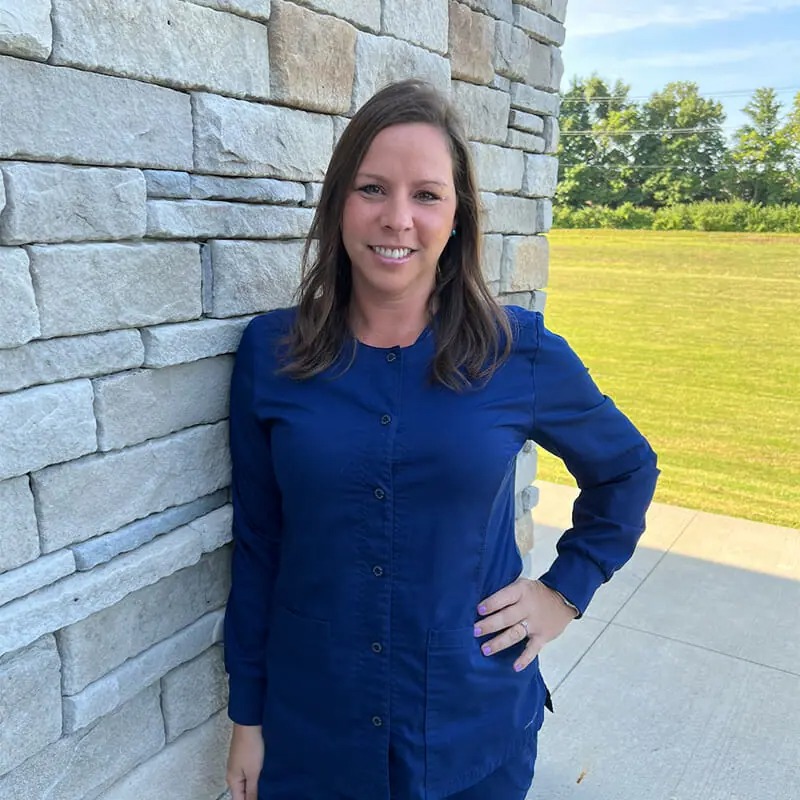 Position: EFDA/Certified Lactation Counselor
Favorite Movie: The Notebook
Favorite Food: Seafood
Hobbies: Anything outdoors, camping, hiking, and planning summertime BBQs
Favorite Part of My Job: Hearing what the kids have to say, which can be so funny. I also love helping kids who may be in pain or unhappy with their smile.
Funny Fact about Me: I LOVE BABIES! If I see a baby in the office and I'm free, I'll be the first one to introduce myself and offer to hold the baby. I'm known as the "baby holder" in the office. 😊
A little about me: I have been working in the dental field for 23 years. I live in Worthington, OH and I have 3 kids. Alec is 20 years old, Luca is 14 years old, and Amelia is 4 years old. We are a very active family with school travel sports and home renovations that never end. If I get to meet you at Tiny Teeth of Dublin, I will most likely talk about our latest event or activity.