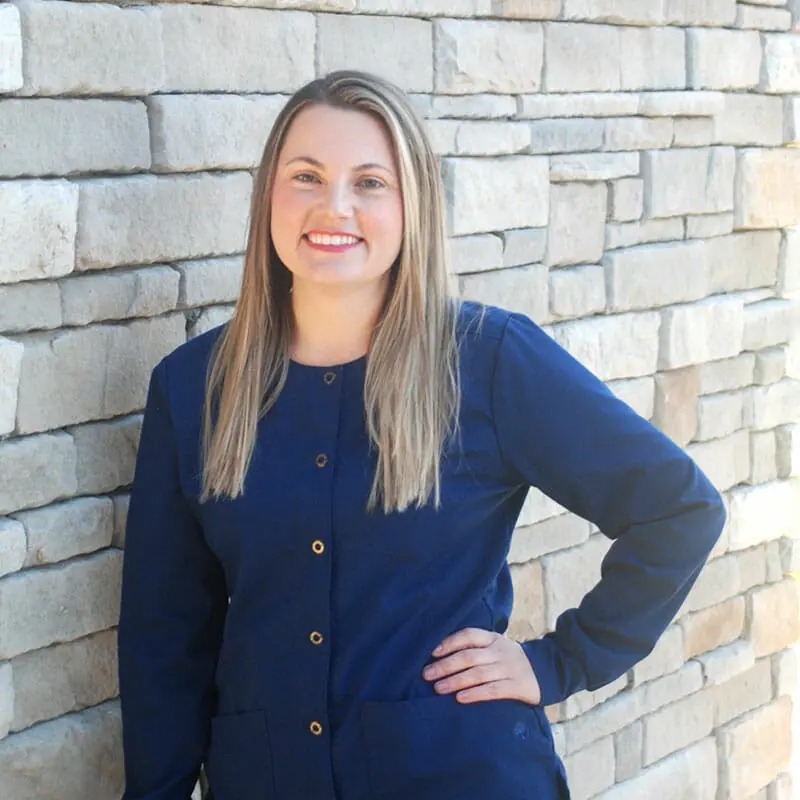 Position: Dental Hygienist
Favorite Movie: 50 First Dates
Favorite Food: Graeter's Ice Cream…any flavor 😉
Hobbies: Arts and Crafts and Listening to live music/attending concerts.
Favorite Part of My Job: Definitely, the kiddos and the cute/funny things they say.
Funny Fact about Me: I use to have a pet goose, as a kid…. named Goosey Lucy!
A little about me: I love spending time with my 3-year-old daughter! She loves to help me bake and her favorite kitchen task is cracking eggs.